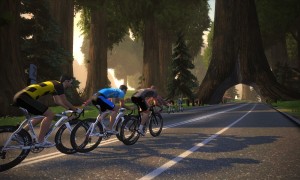 Zwift is an online platform where we, the Zwift community, have turned cycling into a social experience! We all believe that the best parts about cycling are the places you go and the people you go there with.
Outdoor cycling is great. But weather, traffic, time constraints and distance from other cyclists can take the fun out of it. That's why Zwift has created a new destination that places you and your bike into immersive, detailed, 3D landscapes with other cyclists from around the world.
Now you can ride with anyone at anytime from anywhere.
This site was put togther in the hopes that it would help pull the community together with racer and rider biographies, stories, anecdotes, event information and anything else the community wants to share with others.
Jump in and #RideOn!