Zwift has now gone live, after a full year in Beta testing. But long before it went GA, hundreds of community members, sponsors and friends were out there riding on the courses every single day in organized, group events and races.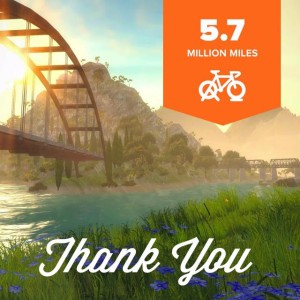 The popularity of those events took off so fast that they became a great way to help collaborate between classes of riders of all capabilities and performance levels. There are now dozens of organized events every single week for riders of all skill levels.
You can find most of the events on the Zwift TeamUp Calendar and we know that Zwift HQ is working diligently on an "Events" module to make it even easier for race organizers to create, run and manage events across any day or timezone. We expect that Events module to be delivered sometime in late February/early March of 2016.
If you're not sure how to ride or organize a race, you can head over to Skye Nott's article on "How to Organize a Zwift Race" on the Staminist Forms. It contains all of the nuances and details you'll need to be prepared, whether you're an official race organizer or just simply an enthusiast who wants to participate in a race or scheduled ride event on Zwift.
Exciting times are ahead, and we hope to see you out there on the ride with the rest of us! #RideOn!
[ics_calendar url="https://calendars.zwiftriders.com/zwift-events-running.ics" title="Zwift Events (Running)" description="Upcoming Zwift Running Events" view="week" limitdays="2″]